Before the match, it is more than half guarantee that Rafa will
win
for the ninth time in nine years. And all of sudden Djokovic started very strongly with almost 4 bagel points, but Rafa survived and looked like he would be extending first set to
tie breaker
. But Novak didn't let that happen. Novak bagged first set with 6-2.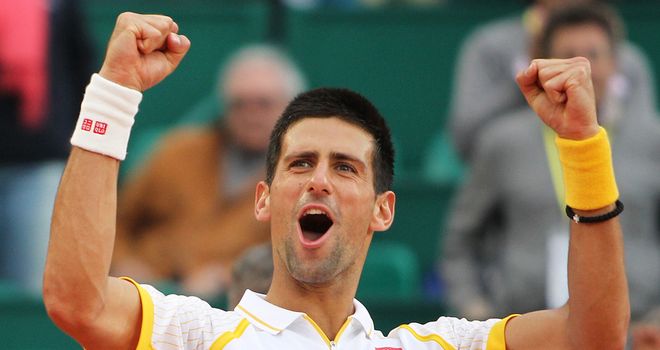 And as usual Rafa comeback in the game holding the games and he broke Novak in 5th game and went to 4-2 up. But novak holds next serve and immediately breaks the game and level the scores. One more twist in the final games, they exchange their services just before the tie breaker in the second set. In tie breaker it's one sided, Novak gaining 7 points where rafa got only 1. And that's it
Novak Djokovic
is the new Champion at
Monte-Carlo
.
This is the third attempt for novak Djokovic here. Befor the match begin Novak told this.,
"I need to have a very optimistic mindset in order to get a win. I'm not going out there to play my best; I'm going out there to win. That's how I'm going to feel tomorrow,I lost to him twice in the final here in Monte-Carlo. It's always a big challenge when you play a top player, especially Rafa, who hasn't lost here in eight years. I think that says enough about his record and qualities."
What a mann.. His mental strength and determination is unmatched.